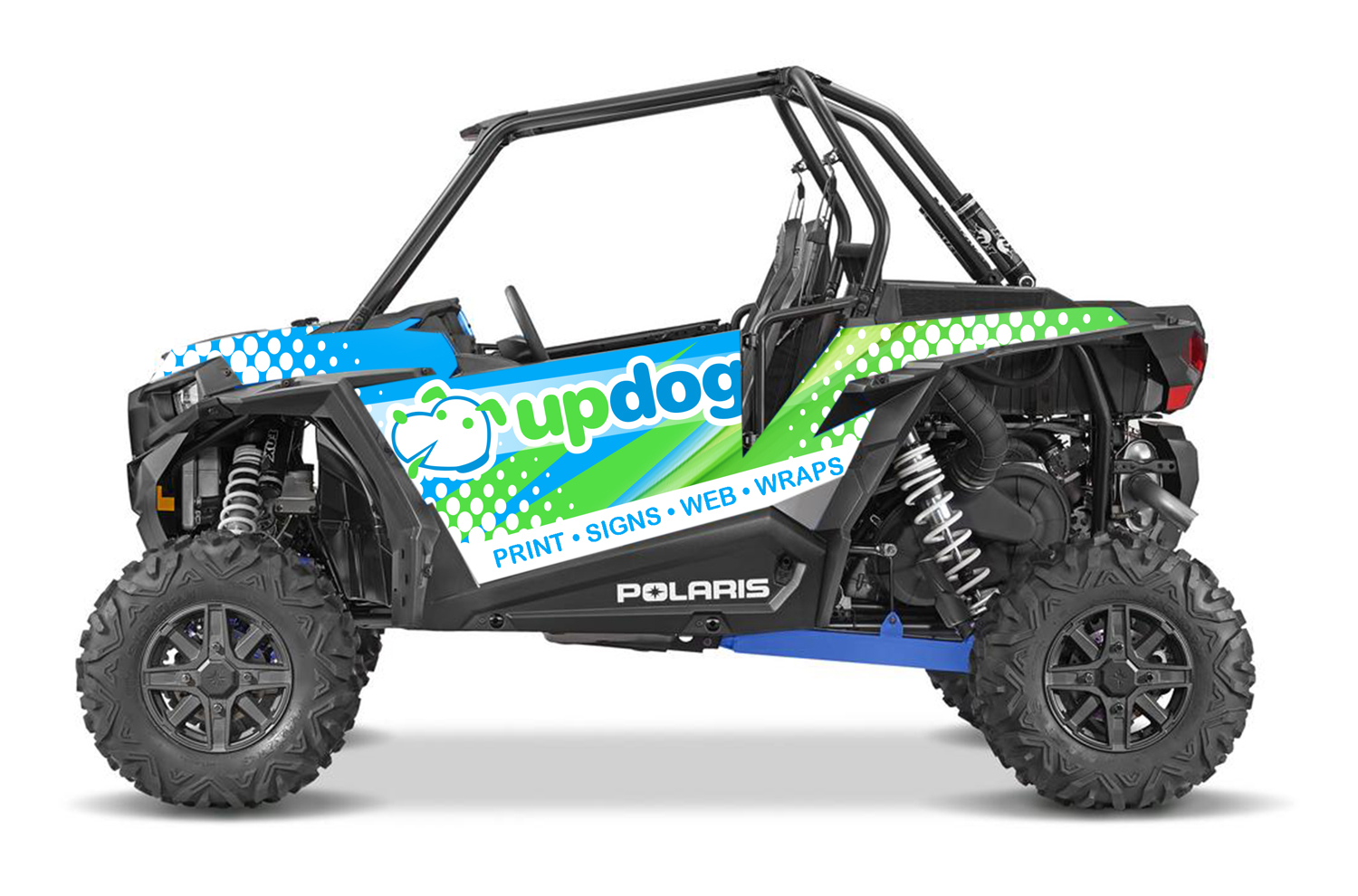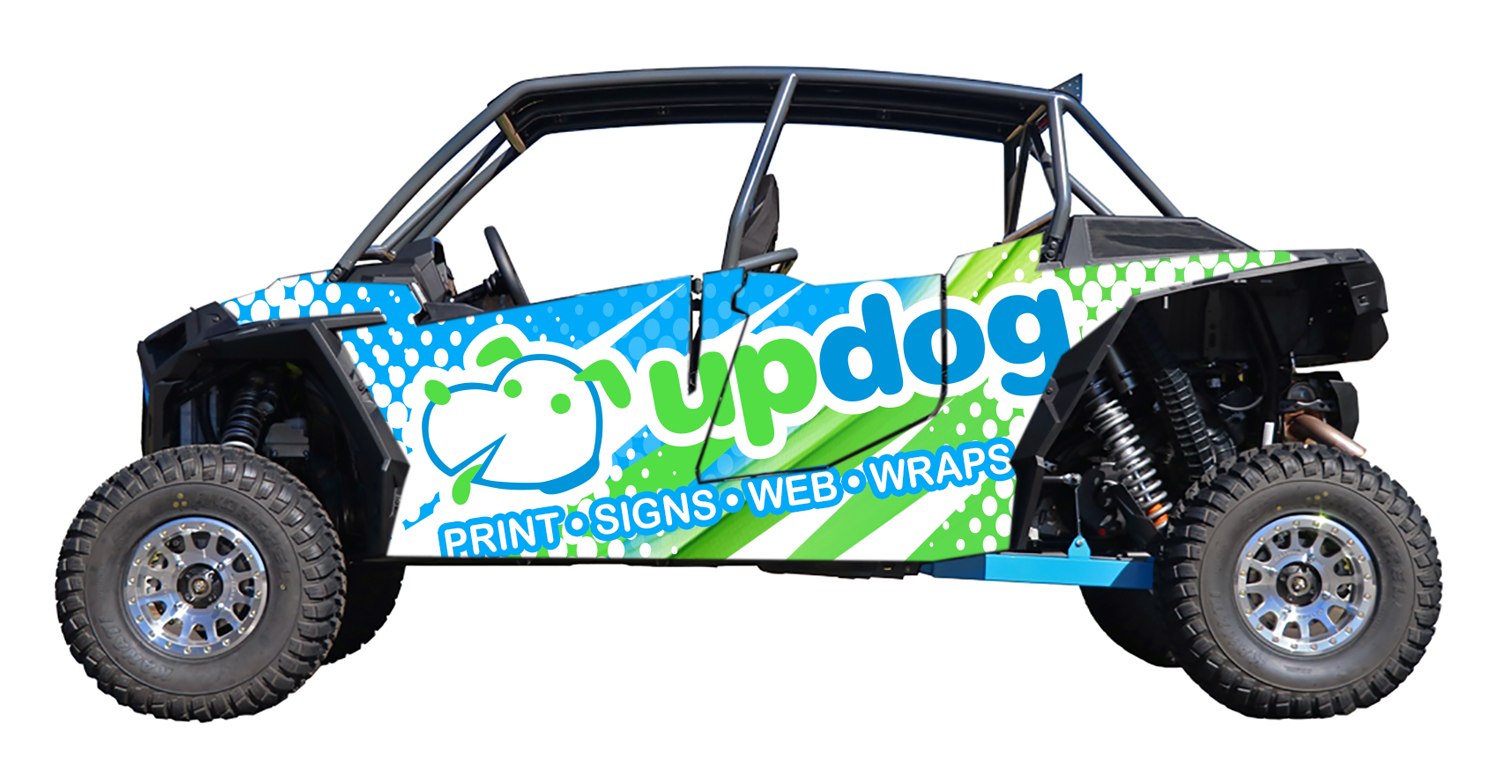 Customize Your Off-Road Vehicle!
Outdoors can be tough on the exterior of your off-road vehicles. Paint jobs are easily scratched and dented in tough off-roading. Protect the original paint job from front to back and side to side. UpDog can create a full body wrap for your off-road vehicle in your favorite colors. We can also create high resolution custom graphics to give your trucks, SUVs and other off road vehicle a one of a kind look.
UpDog Off-Road Wraps are perfect for giving your vehicle a new look or advertising your products and services. The eye-catchy off road wraps standout among the dull single tone paint jobs. You can select your off-road wraps from virtually unlimited combinations of materials, graphics, colors and finishing.
Off-Road wraps are surprisingly low cost yet effective tools for advertising. UpDog can create professionally designed off-road wrap advertisements complete with custom graphics and your message. Professionally designed advertisements give your vehicle a unique head-turning look that helps promote your products and services.
UpDog Off-Road wraps are made of high quality materials that last for years. The use of quality material allows you the choice to frequently change the wraps or leave them on your vehicle for years. Our off road wraps do not damage your original paint job in anyway. Professional installation also helps protect the paint job from all kinds of wear and tear.
5 Reasons for Selecting UpDog Off-Road Wraps
Affordable pricing
FREE Design Consultation
Top of the Line Materials
HD Quality High Resolution Prints
FREE Installation Service by Experts
Stop blending in with the rest of the crowd and Mark Your Territory!
Request A Quote