Spot Graphics
starts at
$100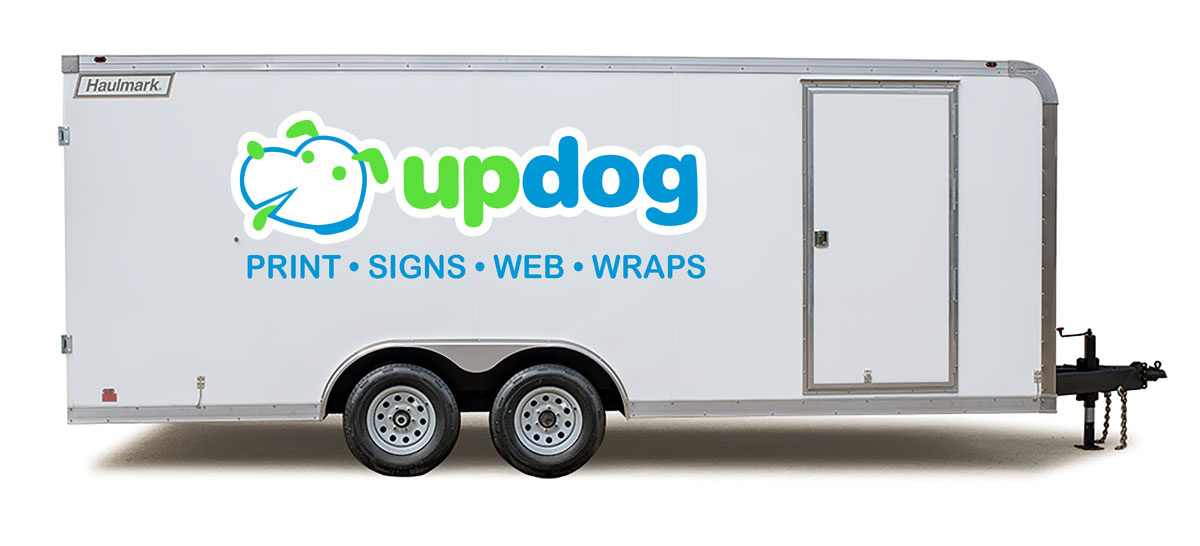 Partial Wrap
starts at
$1450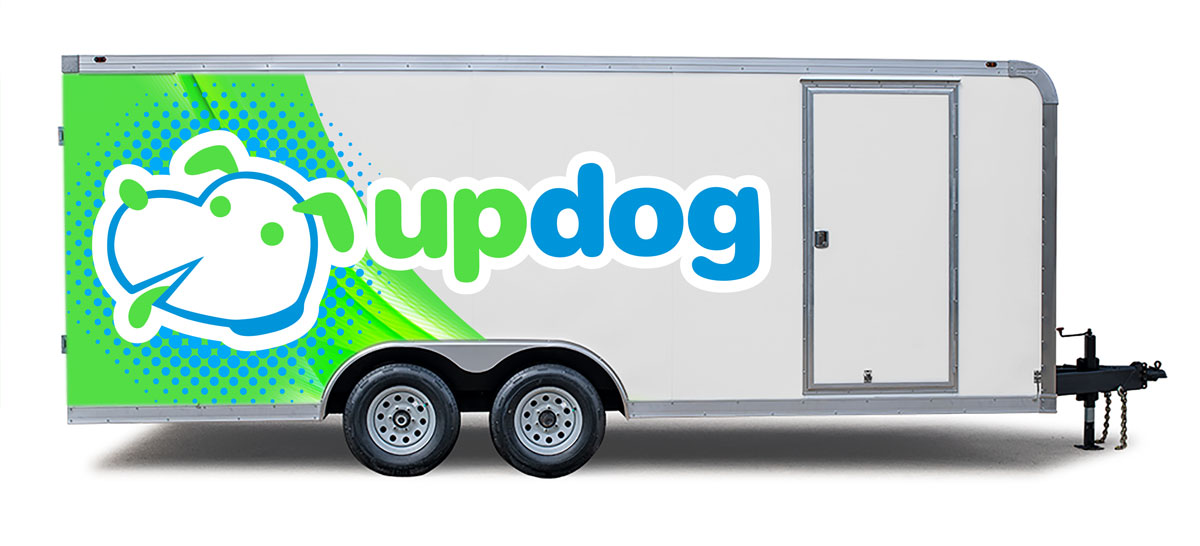 Full Wrap
starts at
$125 per foot length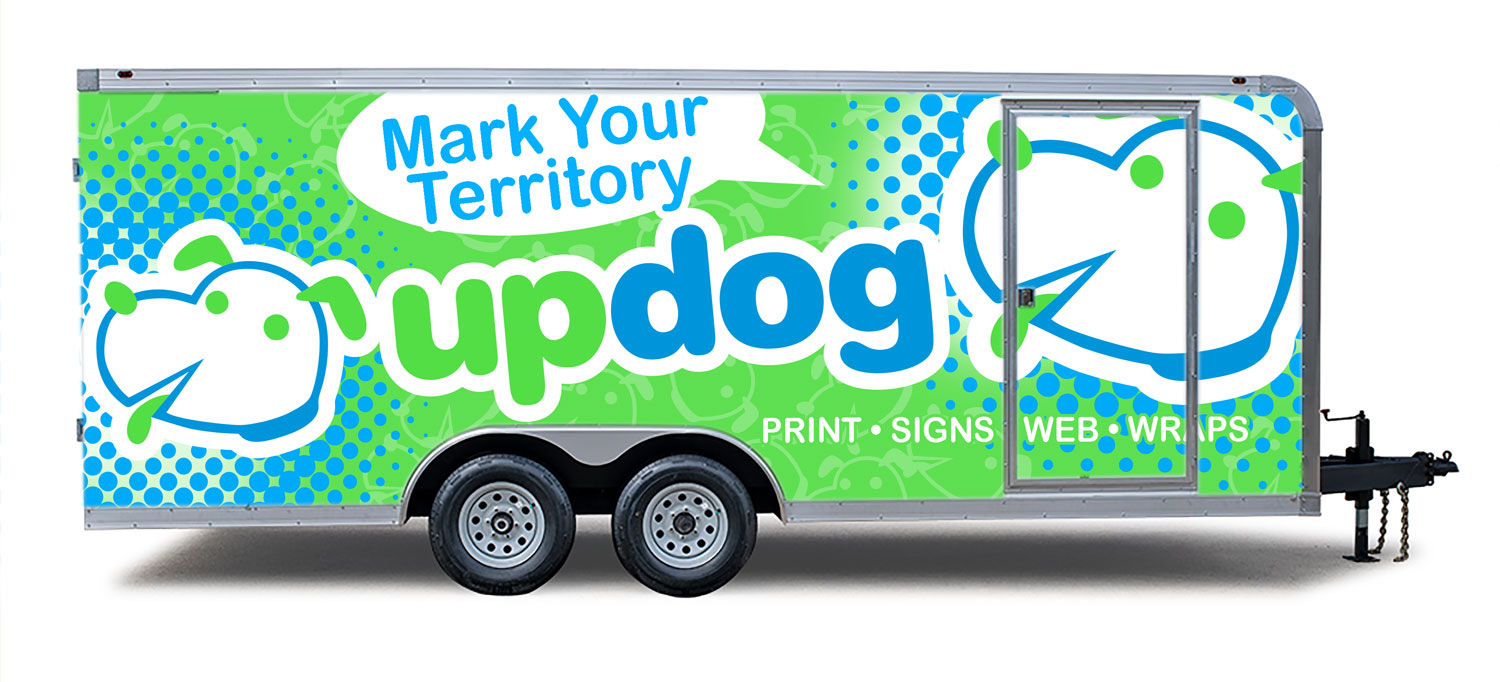 Make Use of Massive Free Space on Your Trailer!
UpDog trailer wraps are perfect for promoting a business. Trailers have two sides that are similar to large billboards in size. And the rear end is visible to vehicles behind the trailer. All three sides of a trailer can be used to promote your business or the products and services of another business for a fee.
Reach Your Potential Customers!
Roadside billboards are effective but trailer wrap advertisements are more successful than roadside billboards in the longer run. They have a better reach and a higher visibility compared to a static billboard. Commuters and people passing by on a regular basis stop noticing roadside billboards after a while. Within a few days, billboards tend to fade away into the background.
Best ROI on Advertisements
Trailer wrap advertisements are very cost effective for any business that operates trailers. The 46 up to 51 feet long ad space on each side of a big rig trailer is enough to get your message out. Our experienced designers can take your idea and create a professional trailer wrap advertisement. We make full use of the 272 up to 801 square feet trailer wrap space to promote your business.
They'll never forget your brand!
Made of high-grade material, the print on UpDog trailer wraps do not fade easily. Once installed professionally, trailer wraps last for years. Our trailer wraps are impossible to miss from any direction. The designs turn heads and leave a memorable impression on your customers.
5 Reasons to Choose UpDog Trailer Wraps
Competitive Pricing
FREE Design Consultation
3M Materials & Latex Ink
HD Quality High Resolution Prints
Certified 3M Installation
Stop blending in with the rest of the crowd and Mark Your Territory!
Wraps : Request A Quote